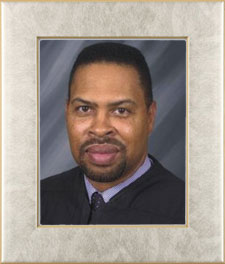 Judge Johnson is a life long resident of Baton Rouge, Louisiana.  He is a 1972 graduate of Southern University with a B.S. in Mechanical Engineering.  Judge Johnson graduated from Paul M. Hebert School of Law in 1982.   Immediately after graduation, Judge Johnson worked as Assistant District Attorney with the East Baton Rouge Parish District Attorney's Office.  From there, he opened the Law Offices of Donald R. Johnson until his election to the 19th Judicial District Court in 1999.  Within the 19th Judicial District Court, Judge Johnson has served on the Drug Court, Civil Court, and currently serves on the Criminal Court Bench.
Judge Johnson believes that education is the key to success and has endeavored to continue his education. He is currently seeking a PhD in Criminal Justice Administration from the University of Southern Mississippi.   He holds Master Degrees from The University of Nevada at Reno, The National Judicial College, and Loyola University of New Orleans.
Judge Johnson has received certifications in a plethora of areas including, but not limited to: Medical Legal Issues, Traffic Issues in the 21st Century, Judicial Philosophy and American Law,  The Fourth Amendment: Licensing Laws, Financial Statements in the Courtroom, Effective  Dispute Resolution,  SPSS Training and Education Services,  Advanced Statistical Analysis, and lastly, certifications by the National Drug Court Institute, George Washington University School of Law, Judicial Training for Drug Court.
Judge Johnson has a passion for teaching, as well, and is currently on the Criminal Justice Staff at the University of Phoenix, Baton Rouge Campus.  He has also served as an Instructor at the University of Nevada at Reno and The National Judicial College.  Judge Johnson encourages a high degree of student involvement through presentation of relevant issues, interactive teaching, and assists students with enhancing knowledge of all aspects of trial procedure.
Judge Johnson has been the recipient of a number of honors and awards over the past 25 years. Some of those awards and honors include the Black History Pioneer Award, the Distinguished Community Service Award, Honorary Secretary of State, and the Gus Young Non-Violence Committee Humanitarian Award.